With many years' experience in providing IT Support Services, we've helped a wide range of businesses. Our problem solving abilities enable us to help clients streamline their systems and processes, through tailor-made IT solutions.
Here are just a few of our recent project case studies for clients in the UK and overseas.

OutSec is a leading typing and transcription services company with remote operatives working within the UK and overseas.
The company commissioned Sapien IT to review their existing IT services, with the aim of streamlining their IT needs and processes.
We started by carrying out a full IT audit which identified opportunities for reducing their IT infrastructure, equipment and processes.
This project included:
Introducing virtual, cloud-based technology (thereby negating the need for on-site servers and equipment).
Introducing Office 365, DropBox and AWS (Amazon Web Services).
Introducing Skype for business meetings.

Creating remote desk-tops to enable off-site working.

Providing ongoing IT Support, Project Management and software/App development.
The work carried out by the Sapien IT team has resulted in a much more streamlined IT infrastructure. This has enabled huge cost savings for the company.

This London based natural skincare brand wanted their IT needs and processes to be as lean as possible.  They were keen to reduce costs and streamline processes.
Our work included:
Moving their IT needs to a cloud based solution. 
Introducing Office 365.
Introducing VOIP (voice over internet protocol).
Providing ongoing IT Support

Concepta PLC is an AIM listed company which was looking to bring a suite of home testing products to market.  The first product is the myLotus fertility monitor which aims to help women get pregnant naturally without the need for intrusive IVF treatment.
We helped Concepta with various IT projects and support services including:
Designing and configuring a Europe-wide e-commerce solution to sell their products through their own website and via Amazon.

Android and iPhone app development

Cloud Services – Office 365, VOIP and Amazon Web Services (AWS) hosting for e-commerce solution.

IT Project Management.

Providing Office IT Support
(wishes to remain anonymous)
This  asset management company which manages over £600 million worth of assets, has asked to remain anonymous, due to their work with high worth businesses and individuals.  
Our work with this company involved:
Bespoke software development (introducing automation; the design of a highly bespoke CRM solution; the creation of MIFIDII compliant suitability letters).


Reducing back office costs through automation.

Reducing the time taken to produce client info (allowing them to scale their business).

Introducing a MIFIDII compliant telephone system.

Reducing overheads through the introduction of Office 365 and cloud storage facility.

Providing in-house server and desktop support

Developing fund performance App.

Undertaking online security checks and updates.

Providing ongoing IT Support
Equinox Russian Opportunities Fund

Efund is a fund listed in Guernsey specialising in Russian markets.  
Our work included:
iPhone and Android app development
Website development
Introducing Office 365 to streamline and save costs.
Creating bespoke reporting solutions for investor newsletters
Providing ongoing IT Support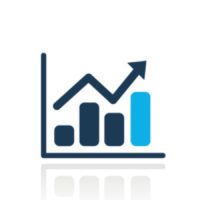 A well established accountancy firm, Annand and Cullen serves clients across the UK, but primarily in London. 
Our work included:
Introducing remote desktop solutions
Migrating to cloud servers to run CHH accounting and IRIS software
Providing ongoing IT Support
To find out more about how Sapien IT can help streamline your IT systems and processes call us on 01223 852875 or click on the button below to complete our contact form and we'll be in touch